Transform "New Normal" Into A Better Reality.
Work in tech and looking for a new opportunity? Ready to finally achieve the career and lifestyle you've always wanted? Columbus, Ohio needs you.
SEE WHAT'S HAPPENING IN TECH HERE
#1
Most Affordable
Big City in the US
14th
Largest City
in U.S.
Level Up In Tech's Hottest Hub.
Columbus, Ohio is quickly becoming the heart of the new tech economy. Here, industry titans and headline-making startups alike are attracting the best tech talent in the country to join their teams. And what we're building here is being recognized around the world.
See Why Tech Companies Are Headquartered Here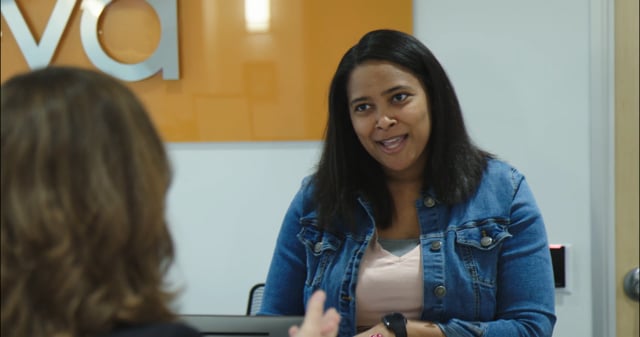 #1 City for Tech Workers (Smart Asset)
#12 Best Small City in America (Walletbub)
15 Fortune 1000 Headquarters
Home To Titans, Unicorns, & Startups
Headquarter Yourself in Columbus' Largest
& Most Vibrant Community.
Whether you prefer downtown or the 'burbs, fast-paced or laid-back,
Dublin, Ohio offers the advantages you're looking for.
Healthy Economy
Proud to rank #1 for employment opportunities among cities in the US of similar size.
Award-Winning Schools
Home to some of the best schools in the country. ~90% of Dublin schools students go on to higher education.
Urban Convenience
A city with a culture unlike anywhere else—where a quaint historic district and a vibrant urban downtown are mere steps apart.
Great Outdoors
Hike, bike, climb, kayak, or explore hundreds of miles of trails and 60+ scenic parks.
Safe & Welcoming
Recognized as one of the safest cities in Ohio. Scored by an independent watchdog as an all-star city for LGBTQ+ equality. Embracing of all cultures.
Live Your Way
Whether you want a downtown apartment with a view, a condo with walkability, or a few acres to call your own—there's a home for you here.
Apply Your Talent To Disrupt Industries,
Revolutionize Cities, and Solve Global Challenges.
Home to companies across a diverse set of industries, Dublin is redefining
what's possible with technology.
Healthcare
Smart City
Manufacturing
IT / Technology
Insurance
Logistics
Marketing
Finance
Cybersecurity
Relocate To A New, Safer Reality.
The City of Dublin provides a safe, inclusive and welcoming environment for people of all ages, races, ethnicities and cultures. We are committed to providing a culture of equality for all who live and work here.
Responsible COVID-19
ReSTART Plan
Community Focused
Police Department
Come Home To Your New Reality
Whether you're a Midwest transplant tired of the major metro grind, a coastal native escaping the bubble, or a new college grad seeking success—it's time to launch your new reality.